After two years and $2 million raised, Otoklix has quickly grown into a crucial player in Indonesia's large but fragmented car-repair market. The Jakarta-based startup developed a digital platform and mobile app that connects car owners with independent auto-repair shops. About 1,000 such shops are on Otoklix's platform servicing a total of 10,000 cars a month, says CEO Martin Reyhan Suryohusodo. He aims to have a total of 4,000 repair shops on the platform by June.



Suryohusodo and cofounder Joseph Alexander Ananto are among this year's Forbes 30 Under 30 Asia honorees in the Industry, Manufacturing & Energy category that are using technology to improve various industries.
One industry that stood out in this year's list was agriculture, where honorees across the Asia-Pacific region are helping farmers increase yields and improve operational efficiency.



Craig Piggott in New Zealand, for example, founded Halter to help farmers manage their cow herds. Piggott, who grew up on a dairy farm in New Zealand and earned a bachelor's degree in mechanical engineering from the University of Auckland, started Halter in 2016 to develop solar-powered, GPS-enabled electronic collars for cows. The collars use noise and vibration to direct cows without the need for farmhands, dogs or fences, allowing farmers to manage and monitor their herds remotely through Halter's accompanying app. The Auckland-based agritech startup raised about $5.5 million from Silicon Valley-based VC firm Data Collective in 2018.
In neighboring Australia, Shannon Speight, a former veterinarian, cofounded agritech startup Black Box in 2019. The entrepreneur has travelled 60,000km across Australia and collected production data from more than 700,000 animals. The Queensland-based company has since developed cloud-based software to help cattle farmers track and analyze livestock to boost productivity. In 2019 she received the Zanda McDonald Award, which highlights young professionals working in the agricultural sector in Australia and New Zealand. Last year, the startup received a $250,000 grant from the Australian government.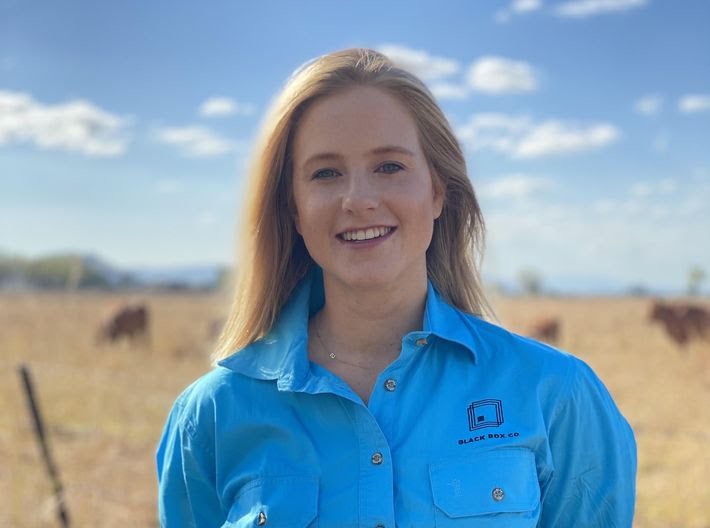 About 4,000 kilometers away, Rendria Labde in Indonesia founded agritech company Magalarva in 2017 after a trip to Bantar Gebang—one of the world's largest landfills—inspired him to reduce waste by using the Black Soldier Fly (BSF) insect. The Bogor, Indonesia-based startup feeds organic waste to BSF larva, and harvests them to convert into a wide range of products such as fertilizer, fishmeal or dried powder as an alternative source of protein for pets. It raised in 2019 $500,000 in seed funding from undisclosed investors. The startup previously participated in Skala, an accelerator program initiated by Indonesian conglomerate Salim Group and Japan's Gree Ventures.
And in India, where more than 60% of its population of about 1.3 billion depend on agriculture, Varun Raheja cofounded Raheja Solar Food Processing to help farmers preserve their produce in an environmentally-friendly way. His affordable, portable solar dryer allows farmers to dehydrate their produce so it lasts longer while maintaining nutrients, taste and color without chemicals or preservatives. Raheja's Indore-based startup, founded in 2018, targets small and marginal farmers who are forced to throw away part of their crop every season because of rot. In 2019, the UN Environment Programme recognized his technology under its sustainable development goals.



SOURCE: FORBES